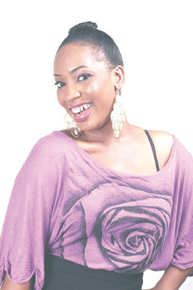 27 year-old Onyeka Emechebe is an actress and the first runner-up in the Next Movie Star where a Ghanian won. The delectable actress from Anambra State is playing the lead role in the new season of the popular soaps, Every day People. In this interview, she reveals her plans to marry soon, and how sexual harassment almost ruined her career and many more… You emerged the first runner-up in the Next Movie Star competition; how did you feel about your victory?
I felt very happy. It feels amazing. It was a great surprise because it was a very tough competition. Lots of talented actors were there. It was tough but I thank God I made the first runner-up.
Did you envisage getting to that level?
At that point in time when it was between you and a Ghanaian, what was going through your mind?
It's not a matter of whether a Ghanaian wins or a Nigerian wins. We are all actors, you understand. So, whether a Ghanaian won or not, it doesn't matter. I just know that he is a Ghanaian and very talented. We are both talented and we both knew it was going to be between the two of us. You know, it has to be one person. I don't know how, if it's vote or the judges, all I know is he won the star prize while I won the second position.
I'm sure you won something too; could you tell us about it?
I won a cash price of #250,000, shopping vouchers from Jumia, Air-condition and one year movie contract.
How did your parents and friends feel about it?
They were happy for me. They were happy even though some of my friends believed I deserved to win. They were still happy that I emerged the first runner up. It doesn't matter who goes home with the prize, it's just that we are all winners, that is what I will always say. My parents knew I would definitely go far in the competition which I did and they weren't disappointed. They know the kind of child I am. I made them proud.
Initially, did you feel bad not winning?
Of course, I did. I'm human and there's nobody who wouldn't feel bad. I felt bad because I was hoping and praying; "God, I hope it is me" (Laughs) and when I heard my name as the first runner-up, I was like its all good. I felt bad but life goes on.
After that, what doors has been opened for you?
Yes! It has actually opened a lot of doors for me now and I know it is still going to open a lot for me in the future because being the first runner up of such a big reality show like that, a show that has produced a lot of stars like Tonto Dikeh, Annie Macaulay, Uti Nwanchukwu, e.t.c. it's a great achievement for me and I know it's going to open a lot of doors for me. I'm very optimistic. And I will like to say a bigb thank you to Digital Interactive Media for providing the platform.
What is the secret of your success?
It is first of all God, because I don't think I will be where I am today without the grace of God and the fact that I'm passionate about the things I do and I don't compromise when it comes to acting. I am very focused, very humble because your character has a lot to do in your lifestyle and I can interpret any role given to me. I think that is what has been steering me forward.
How have you been able to handle sexual harassment in the industry?
I've been able to handle that. If you know your worth, you know the kind of person you are then you don't have to give in to sexual harassment. You are talented and very good at acting so people should give you roles based on your worth and what you can offer. So, when you know yourself, you don't have to give in. I think it is only people who don't know their worth and those that are bad actors that give in to all those things, you understand but I've been able to handle that well, I don't have issues. Just that it is challenging but the grace of God is keeping me.
Can you tell us about your love life?
It is suppose to be private to me but I'm engaged and getting married soon.
Most guys don't like marrying actresses due to the stories that fly about them. How has his response been to you being an actress?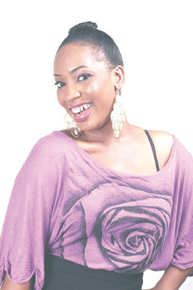 He has been very supportive. I've never dated any man as supportive as he is and that is why I'm so much in love with him. Not many men would want to marry an actress. A lot of men shy away from it but he has seen my movies even before we started dating. He is my number one fan and he loves the way I act. He is always supportive, he encourages me and even though he says I should be selective with the roles I play. I just like the way he supports me. We share our lives together and he has been amazing.
What are you working on presently?
I'm working on a T.V series 'Everyday people' for ONTV production. I'm actually playing a lead role in it. We are shooting first week of March so I've the script and working through it. I'm not working at the moment. I'm just rehearsing for the T.V series.
We learnt you are working on your video, Show Real. Could you tell us about it?
I'm actually working on my Show Real. I've done about 14 movies and one TV series so far and I'm just taking some clips out them, out them together to do a show real of myself and publicize it on blogs, YouTube, other social media.